E-Filing System Maintenance on 1/14/22-1/17/22
The Montgomery County Common Pleas E-Filing System will be down for a system upgrade beginning at 5:00 PM EST on Friday, January 14th. We anticipate that the upgrade should be completed no later than 7:00 AM EST on Tuesday, January 18th. This upgrade will allow for electronic filing of documents for Montgomery County Domestic Relations Court in the near future!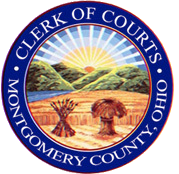 Mike Foley
---
Montgomery County Clerk of Courts
Retrieve a Final Divorce Decree
---
A final Divorce Decree is a document that is generated by the Court and filed with the Clerk's office that proves that a couple is divorced.
Requests for copies may be made in person at our Domestic Relations Division or by phone at (937) 225-4562, or by calling the Records Division at (937) 496-7762. Please include your full name at the time of filing. Any additional information that you can provide might help expedite your request: case number, approximate date of filing, etc. You can look up the case number by name through our PRO (Public Records Online) system.
The cost for a certified copy is $1.00 per page. Uncertified copies are $ .10 per page. There is no charge if copy sent via email.