E-Filing System Maintenance on 1/14/22-1/17/22
The Montgomery County Common Pleas E-Filing System will be down for a system upgrade beginning at 5:00 PM EST on Friday, January 14th. We anticipate that the upgrade should be completed no later than 7:00 AM EST on Tuesday, January 18th. This upgrade will allow for electronic filing of documents for Montgomery County Domestic Relations Court in the near future!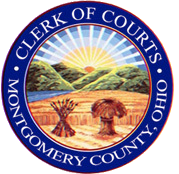 Mike Foley
---
Montgomery County Clerk of Courts
Employment Opportunities
---
https://www.governmentjobs.com/careers/mcclerk
Other Vacancies with Montgomery County
Montgomery County Board of Commissioners Job Postings
Applicants, please note:
Montgomery County uses an online applicant tracking system. In order to be considered for a posted position, you will need to submit an online application. Please follow the instructions on the job posting.
You will need an e-mail address to apply for Montgomery County Board of Commissioners openings. If you do not have an e-mail address, click here to create an account.
Also, please check your e-mail regularly. Communications concerning job applications will be electronic and could be time-sensitive.