E-Filing System Maintenance on 1/14/22-1/17/22
The Montgomery County Common Pleas E-Filing System will be down for a system upgrade beginning at 5:00 PM EST on Friday, January 14th. We anticipate that the upgrade should be completed no later than 7:00 AM EST on Tuesday, January 18th. This upgrade will allow for electronic filing of documents for Montgomery County Domestic Relations Court in the near future!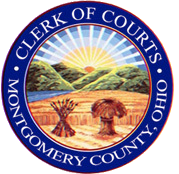 Mike Foley
---
Montgomery County Clerk of Courts
---
Auto Title Forms
---
Below is a selection of forms that you may print out, fill in, have notarized, and return to the Clerk of Courts office to speed up your transactions. It is recommended that you use an updated browser and a printer with good resolution in order for the forms to print properly.
Be advised: Older browsers and/or printers may not produce forms that are acceptable to the Clerk of Courts office. If your printed forms look very different from the forms on the screen, or if a form prints out more than one page per screen page, you should visit the Clerk of Courts office to obtain the necessary forms.
* PDF forms may be filled in on your computer and then printed out. Just click in a field/box and start typing. Click the check boxes and they will also be marked. Signatures are the only fields you can not complete on your computer.
| | |
| --- | --- |
| Affidavit of Ownership for ATV or Off-Highway Motorcycle | Download |
| Application for a Motor Vehicle Title or Replacement Title | Download |
| Dealer Worksheet for Multiple Filings | Download |
| Odometer Disclosure Statement | Download |
| Ohio BMV Record Confidentiality | Download |
| Proposed Order Granting a Court Ordered Title | Download |
| Parental Permission for a Minor to Acquire or Dispose of a Motor Vehicle | Download |
| Passport Information Brochure | Download |
| Petition for a Court Ordered Title | Download |
| Power of Attorney (for Vehicle Title) | Download |
| Surviving Spouse Affidavit | Download |
Common Pleas Court Garnishment Forms
| | |
| --- | --- |
| Affidavit, Court Order, and Notice of Garnishment (Other than Earnings) | Download |
| Affidavit for Current Balance Due | Download |
| Affidavit for Garnishment of Personal Earnings | Download |
| Answer of Employer/Garnishee | Download |
| Answer of the Garnishee (Other than Earnings) | Download |
| Court Order and Notice of Garnishment of Personal Earnings | Download |
| Final Report and Answer of Garnishee | Download |
| Interim Report and Answer of Garnishee | Download |
| Motion, Affidavit, Order for Examination of Judgment Debtor | Download |
| Notice to the Judgment Debtor | Download |
| Notice to the Judgment Debtor (for Other than Earnings) | Download |
| Request for Hearing | Download |
| Request for Hearing (for Other than Earnings) | Download |
Municipal Court Forms
Eastern Division (Huber Heights)
12-Point Appeal
Download
ALS Appeal
Download
Application by Tenant to Deposit Rent in Escrow
Download
Application for Sealing of Record of Conviction
Download
Application for Sealing of Record of Dismissed or Not Guilty
Download
Civil/Small Claims Fee Waiver Affidavit and Order
Download
Eviction Packet
Download
FRA Driving Petition
Download
Driving Privilege Requirements
Download
Small Claims Complaint
Download
Request for Service
Download
Western Division (New Lebanon)
12-Point Appeal
Download
ALS Appeal
Download
Application by Tenant to Deposit Rent in Escrow
Download
Application for Sealing of Record of Conviction
Download
Application for Sealing of Record of Dismissed or Not Guilty
Download
Civil/Small Claims Fee Waiver Affidavit and Order
Download
Eviction Packet
Download
FRA Driving Petition
Download
Driving Privilege Requirements
Download
Small Claims Complaint
Download
Request for Service
Download
Municipal Court Garnishment Forms
Garnishment Instructions
Download
Notice of Court Proceedings to Collect Debt
Download
Affidavit, Order, and Notice of Garnishment of Personal Earnings and Answer of Employer
Download
Affidavit, Order, and Notice of Garnishment of Property Other than Personal Earnings and Answer of Garnishee
Download
Notice of Garnishment of Wages
Download
Request for Hearing
Download
Interim Report and Answer of Garnishee
Download
Final Report and Answer of Garnishee
Download
Affidavit of Current Balance Due
Download
Request for Hearing Determination of Current Balance Due
Download
Notice to Debtor of Current Balance Due
Download
Notice of Satisfaction of Judgment
Download
Notice to the Judgement Debtor
Download
The Employer's guide to processing continuous Orders of Garnishment
Download