E-Filing System Maintenance on 1/14/22-1/17/22
The Montgomery County Common Pleas E-Filing System will be down for a system upgrade beginning at 5:00 PM EST on Friday, January 14th. We anticipate that the upgrade should be completed no later than 7:00 AM EST on Tuesday, January 18th. This upgrade will allow for electronic filing of documents for Montgomery County Domestic Relations Court in the near future!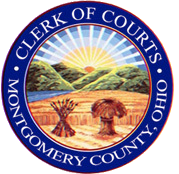 Mike Foley
---
Montgomery County Clerk of Courts
Passport Agency Forms
---
Please visit the U.S. Department of State website to get information on applying for a passport and print the forms you will need:
https://travel.state.gov/content/passports/en/passports.html
You may apply for a passport renewal if you meet the following qualifications:
You must submit your most recent passport.
Your passport must have been issued since your sixteenth (16th) birthday.
Your most recent passport must be issued less than twelve (12) years ago.
You must use the same name as on your most recent passport, unless your name has changed through marriage or court order and you can submit proper documentation to reflect any name changes.