E-Filing System Maintenance on 1/14/22-1/17/22
The Montgomery County Common Pleas E-Filing System will be down for a system upgrade beginning at 5:00 PM EST on Friday, January 14th. We anticipate that the upgrade should be completed no later than 7:00 AM EST on Tuesday, January 18th. This upgrade will allow for electronic filing of documents for Montgomery County Domestic Relations Court in the near future!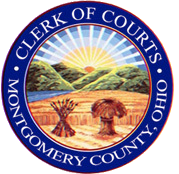 Mike Foley
---
Montgomery County Clerk of Courts
Current Title Fees
---
*NOTE: APPLICABLE SALES TAXES WILL BE ADDED TO ALL FEES.
AUTO TITLES | BOAT TITLES
Title (with or without lien)
$15.00
Notary Fee
$1.00
Replacement
$15.00
Duplicate
$15.00
Memorandum
$5.00
Late Fee
$5.00
Add a Lient (only)
$15.00
SALVAGE TITLES
Title (with lien)
$15.00
Notary Fee
$1.00
Replacement
$15.00
Duplicate
$15.00
Memorandum
$5.00
MISCELLANEOUS FEES
Records Request
$5.00
Certified Copies (per page)
$5.00
Fax (per page)
$5.00
ID / Passport Picture
$10.00
Copies (per page)
$5.00
Reports (per page)
$5.00